so the SBM Mag are having a comp this year for the EXPO in June.. its criteria was... EXPRESS YOURSELF.. yep you had to do a layout with a pic of YOU in it..
now this is nothing to be sneezed at..some peeps like ME hate their photos taken and others just have trouble doin a page on theirselves... but for me .. i took a pledge to myself to do some more pages of ME... so here is MINE...
"Less Than PERFECT"
yep a thousand layers.. heaps of SCRAPMATTS and lots of different bits and pieces.. yep RANDOM...lol... and yep the title is from P!NKs Perfect song..... YEP its down the bottom...
closies....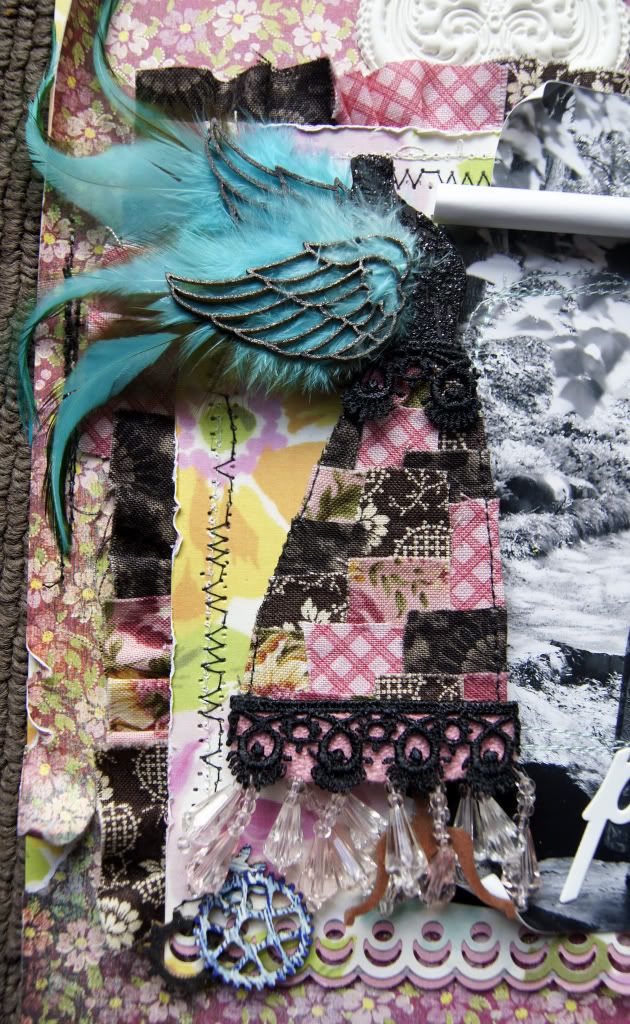 heaps of
scrapmatts...
wrought iron fence [cb4041], clocks [cb1107], wings [cb1120], gears [cb1078] and the dress form [6052]... so i dressed the lady in a patchwork skirt complete with trim...and those wings.. can i just say OMfreakingGoodness i LOVE those... i am so proud of how this turned out...
height detail...
and the side.. yep i sewed some fabric around as a matt for the photo section..
and some rolled and curled edges and some stitching....
HERE is a list of the ones that we know have made the top 20.. still a couple of spots left... now some of my PEEPS are here so visit their blogs and check them out...wowzers...
Crystal Goulding
Anthea Peterson
Anne Patterson
...Michelle Jamieson
Kerry Murray
Leah Cameron
Wendy Smith
Tanya Tahir
Gillian Lester
Geli Duncan
Renee Iveson

Lou Nelson
Kerryn Lawson
will add to this as soon as i've found out them all... and dont forget to vote at the expo.. OMG i think i will need the 2 days i'm there VOTING for everyone..wowzers....
and HERE is the P!NK video.. yep warning...WARNING...warning.. contains RUDE words and RUDE bits.. but OMG i think that i got the biggest lump in my throat when i watched this... wow... what an amazing wowman....





cheers.. thanks for your love..and HUGE congrats to the ladies who made the top 20...wowzers....