Howdy PEEPS and welcome to another day..yay..
today i celebrate
Lil Red Rocket
.. yay..
"lil Miss Beach Ivy"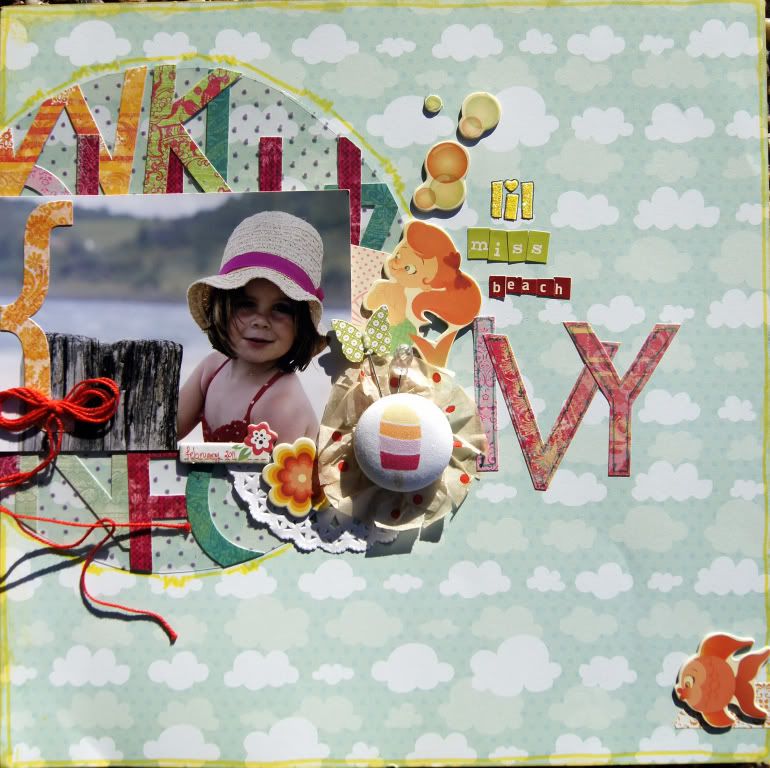 nothing says beach and summer fun like a big icecream.. i used it here in the middle of some tissue paper....
closies..
ditto what Chloe recently said about these being perfect to stick pins in..yay.
the photo and... the string is from the Packaging.. woohoo..
and this Cosmo Cricket fishy is just OH SO CUTE...
and now onto my
White With 1
.. May challenge..
Criteria.. WHITE + Orange + Scollops..
"Just Hanging Out..."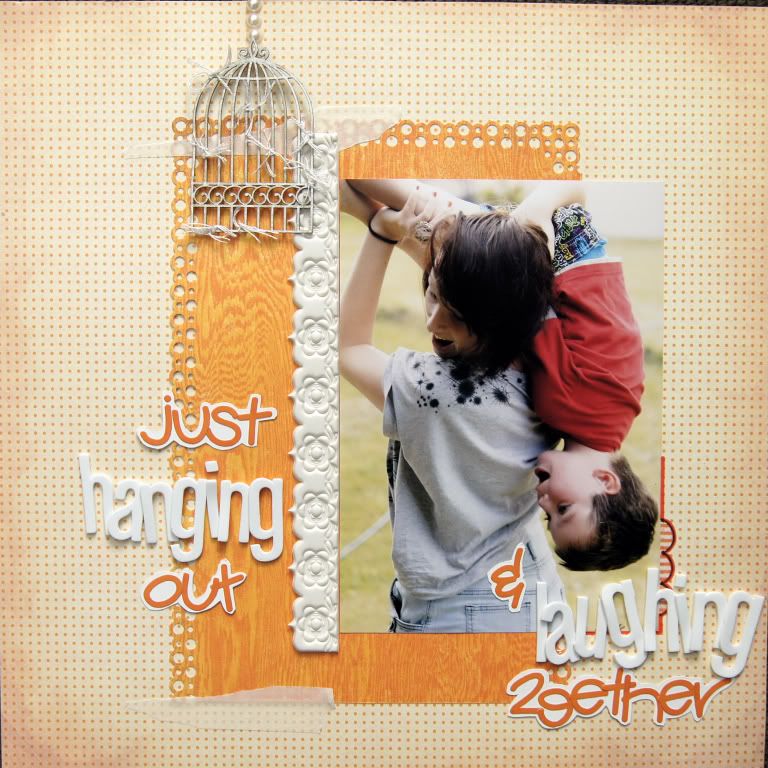 i seriously didnt think i had any orange in my stash but found these two sheets.. the "B" sides of course.. boy i use the B sides alot.. How about you???
the title.. yep i;ve seen through blogs etc peeps who are sticking various alphas onto cardstock and then cutting the titles out..well this popped into my head whilst creating because the orange alphas just werent doing it by themselves..and wallah..love it.. so thanks to whoever the peeps are and sorry i havent mentioned you personally because to be honest that particular technique is just floating around in my head with all the others.. cheers..
random
Scrapmatts
Birdcage just to add something random in there...
and then the sub title.. oh and did you see the scollops..was kind of hoping that the scollopy type edge works or that little scollopy bit at the side..okay so do you think i passed the test.. i hope so..lol.. i really really like my end result...
thanks for visiting it means heaps to me that people drop by and leave me such awesomenation comments.. it always makes my day oh so much better..
thanks again.