Gooooodddd Easter Morning to everyone.. well by the time you read this it would've been Easter probably a couple of days ago..but you know what I'm fine with that...
I really hope that everyone has enjoyed their day..right now I'm here all alone... but my sis is coming to pick me up and go visit my mum and dad for a little while and then the kids will be home this afternoon sometime.. so its ok.....
so Onto the scrapbooking..... this month at
ScrapMatts
we are celebrating all things women..
its all about those special girls and ladies in our lives or even give yourself a big pat on the back...
My first one is all about ME... yep i did it... all about me.....
"A Good Feeling"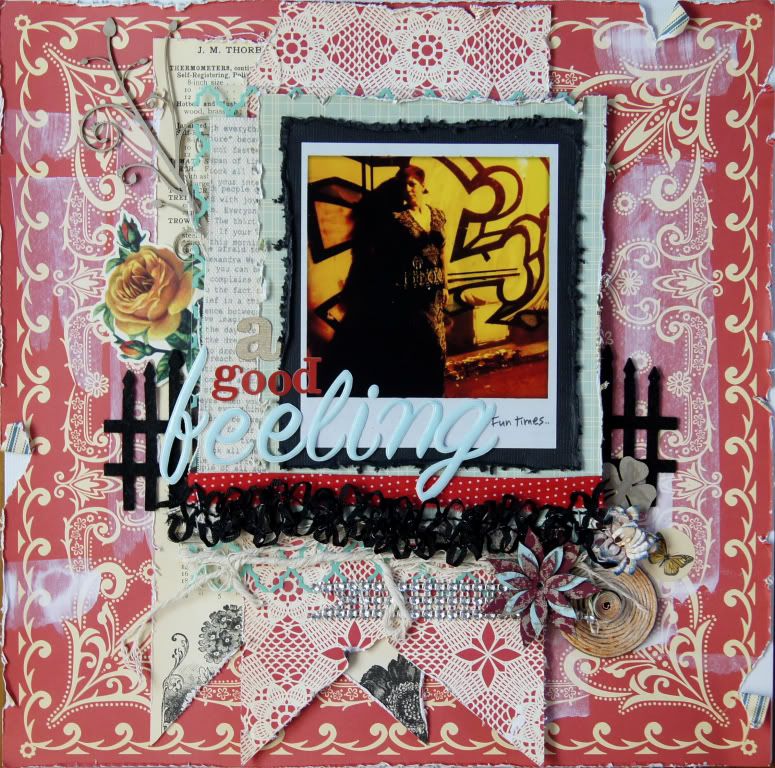 I actually did this one at the Gillian Retreat so it's kind of a lift from her..she was sitting near me and was using these bunting type shapes for her background..thought I'd give it a go.....
some closies..
the side.. see the layers.. a good mix there.. even a felt fence from
Rainbow Splendour
... and the floral spray from scrapmatts...
and then the little cluster of goodness down the bottom..
Next up we have another from the retreat... I just had to use these series of photos.. they are just so gorgeous...

"The Best Day Ever"
And finally one I created the other day.. I have this maybe bad habit sometimes of just creating a background with NO idea what photo or what the page is even about and then I have to find a photo and then the embellishments to go with it... but sometimes it works a Treat....
so ... thats it for today..